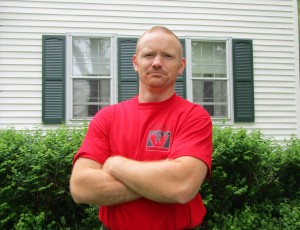 My name is Tom Breslawski, New York State Licensed Home Inspector and owner of Vesta Home Inspections, LLC.  Vesta Home Inspections, LLC is a licensed Home Inspection company in the State of New York, serving the Rochester area including all of Monroe, Orleans and other surrounding counties. You've probably arrived here because you are in the process of purchasing a home.
Maybe you've found the place and fell in love with it. You probably had a few questions, but between your agent and the disclosure statement, you think they've been answered, and you've put in an offer.  Now you excitingly await the response to find out if your offer is accepted, pending a home inspection, of course.
While you're caught up in the excitement of the moment, admiring the new kitchen, the big deck or the spacious great room, I'm the INDEPENDENT professional consultant who comes in and looks out for your best interests; those things that weren't included in the disclosure statement. The important systems of the house that, if they are failing, could ruin your "dream home."
Did you know that in the average real estate transaction, the buyer spends less than 30 minutes inside the home? And much of that time is spent admiring the things that you like. These are the things that make you want to purchase the house, after all.
An average home inspection from Vesta Home Inspections takes 3-4 hours and I spend the entire time looking for PROBLEMS. I don't care about things like the color of the room, the layout of the kitchen or the large picture window. I'm looking for the structural problem, deteriorating roof or ventilation problem that's going to cost you thousands of dollars down the road. Or even worse, the electrical problems that could become a fire or electric shock hazard.
I provide you with an easy to read and understand written report, complete with pictures, outlining the deficiencies and suggestions on what to maintain or repair. This allows you to buy your new home with confidence, to use the contents of the report to renegotiate or to get out of the deal completely. That's your decision.
No time limits here; I only schedule one inspection per day, so when you hire me, my entire focus is on you and the home that you're considering buying.
The last thing you want is an inspector who is in and out of the place in 45 minutes (like your agent's inspector). I'll take the time necessary so that YOU will get the most comprehensive inspection report possible.
Call me at 585-615-8696 or